Marine Corps Community Services Marines – Take Care of Their Own in Every Clime and Place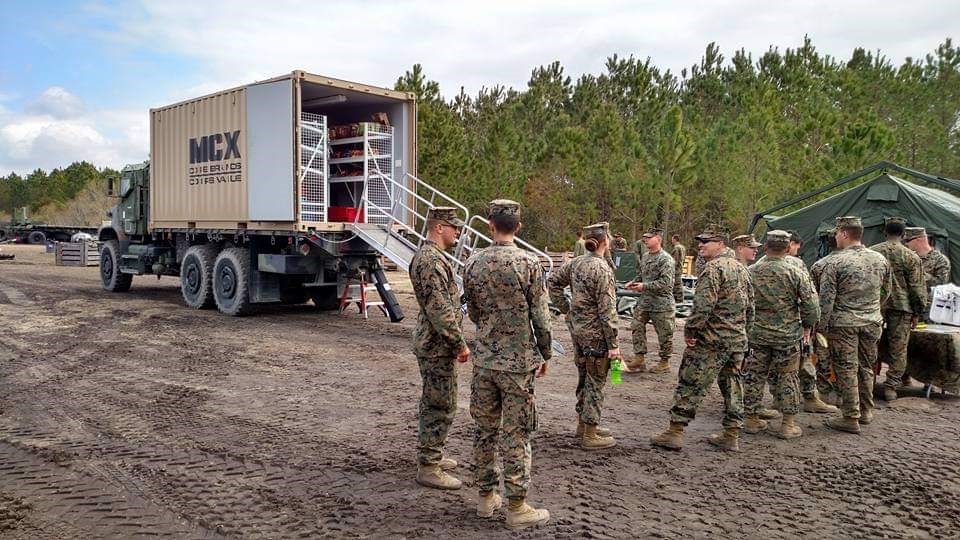 The life of a Marine is spent most of the time in a deployed, austere environment. As such the luxuries of home are not always able to be packed and toted along. Units only have so much room to pack the necessary gear and supplies which often leaves no room for the comforts of home. Priority for use of limited space goes to essential gear. This is where the Marine Corps Community Services (MCCS) Marines step in.
As Units get ready to deploy, whether to the field aboard their Installation, the local area, other Bases in CONUS, or OCONUS; Tactical Field Exchanges (TFE) can bring the comforts of home away from home. MCCS Marines get involved in the beginning stages of the exercise to prepare the execution of mobile Exchange Services and/or Field Expedient Gym Equipment while keeping in mind the exercise dates, duration, number of personnel to support, and location. With these details the MCCS Marines then ascertain the needed supplies.
The way in which the MCCS Marines come out in support varies on the exercise itself and the unique variables pertaining, even in particular relevance to an installation. Both Camp Lejeune and Camp Pendleton MCCS' have 53' Mobile Tactical Field Exchanges (MTFE). This MTFE is a 53' semi-truck trailer that has been outfitted with shelving, coolers, a satellite, and register system. The MTFE can be pulled to just about any location and has even been used to supplement MCX's on Installations as they went through renovations.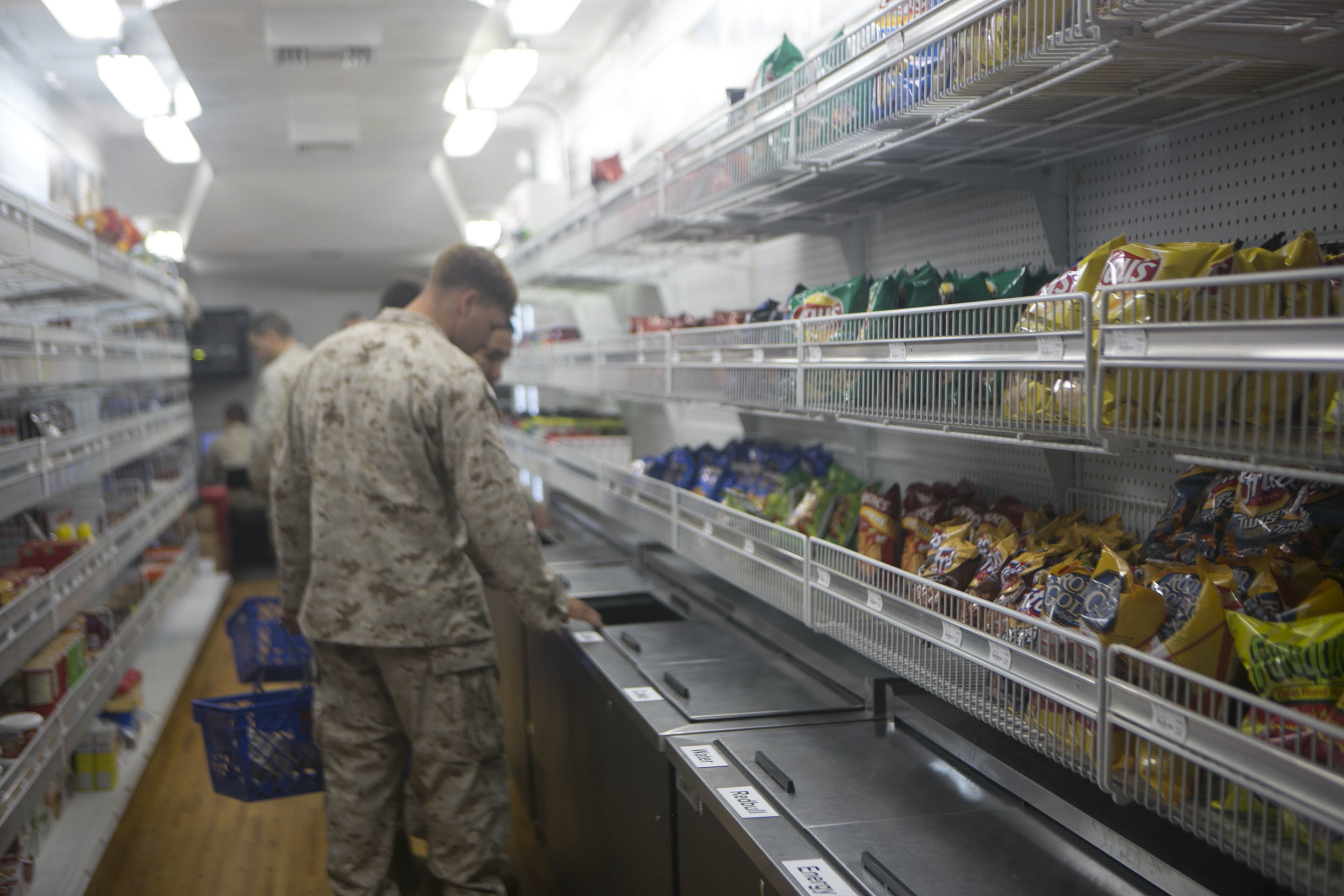 A more tactical way that the MCCS Marines can provide exercise support is with one of the 20' TFE's. These 20' TFE ISO containers have been outfitted with shelving and coolers with a register or tablet allowing for sales to be rung up, usually with satellite or cell data connection. The TFE is utilized by being deployed to the field on the back of an extended bed 7-ton truck, with a requirement for heavy equipment to be available to offload; or a self-loading Logistic Vehicle System Replacement (LVSR). Once in the field the TFE can stay on the vehicle. Marines can use a ramp to walk up, shop, and then pay for their merchandise when they exit. Mobile and/or expeditionary TFE's are available to support any deployed Marine Corps unit, to include those operating from Okinawa, Japan, and Iwakuni, Japan.
In addition, Units also can have Field Expedient Gym Equipment loaned to them. This equipment is known as Tactical Gym Box (TGB). The TGB equipment is embarked within a 5', 10', or 20' HITT container, and contains various weight plates, barbell, TRX Suspension Trainer™ strap, other workout equipment.
Some of the training exercises MCCS Marines have supported and/or continue to support are: The Weapons and Tactics Instructor course (WTI), Marine Corps Air Station (MCAS) Yuma, Arizona; Mountain Warfare Training Exercise (MTX), Bridgeport, California; Marine Rotational Force-Europe (MRF-E), Norway; Marine Rotational Force-Darwin (MRF-D), Australia; Immortal Warrior aboard the SS Curtis, Exercise Freedom Banner, Guam; Exercise Masa, Philippines; Exercise Cobra Gold, Thailand; and local Field Training Exercises (FEXs) aboard Marine Corps bases Camp Pendleton and Camp Lejeune, and Special Purpose Marine Air Ground Task Forces (SPMAGTFs).
MCCS Marines operate above their weight class, by providing Marines in a deployed environment a little taste of home, as well as equipment to stay physically, and mentally ready. MCCS Marines, and the resources they provide, are proven to support a Unit Commander's efforts to maintain, and boost morale.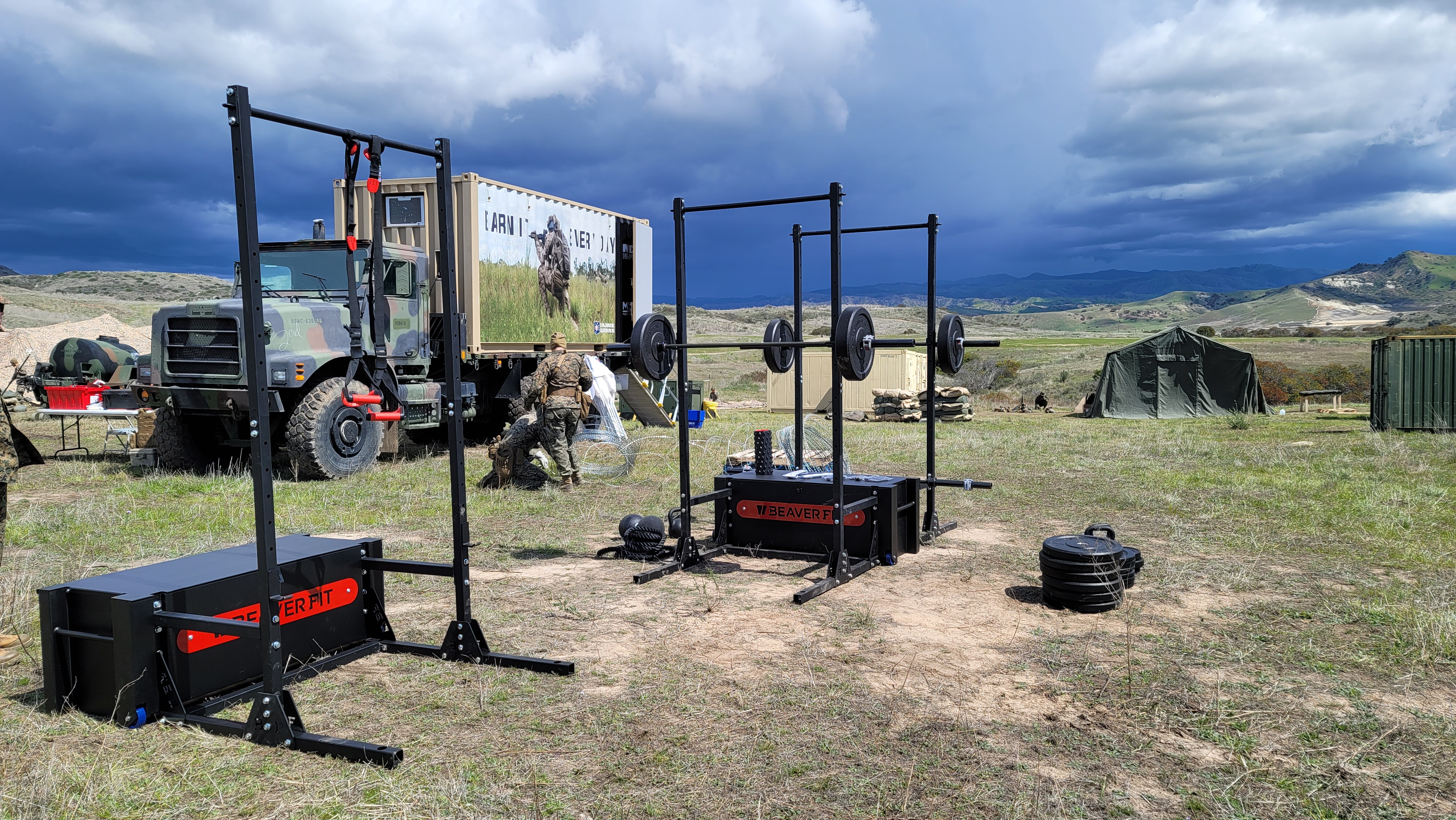 About the Author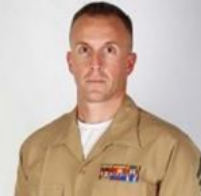 Master Gunnery Sergeant Huff enlisted in the Marine Corps and attended Recruit Training at Marine Corps Recruit Depot, Parris Island, South Carolina in January 1999. He has over 24 years of dedicated service to the Marine Corps ranging from MOS 3381, Cook and Field Mess, Recruiting Duty and MEPs (Military Entrance Processing Station) Liaison with 20 years as a Marine Corps Community Services (MCCS) Marine.
In March 2022, Master Gunnery Sergeant Huff executed orders to CLR-17, Camp Pendleton, California where he assumed the duties of Operations Chief for MCCS Camp Pendleton. In this role he oversees the MCCS Marines, Area Coordinators, and is the MCCS liaison between, not only the 17 Area Commands on Base but, all Commands totaling over 80. His coordination across all the Divisions of MCCS also lead to Units better understanding what MCCS can do as well as improvements that may be coming to a Units area.
His personal awards include the Meritorious Service Medal, Navy Achievement Medal (3 gold stars) and the Good Conduct (8th award).