What to Wear to the Interview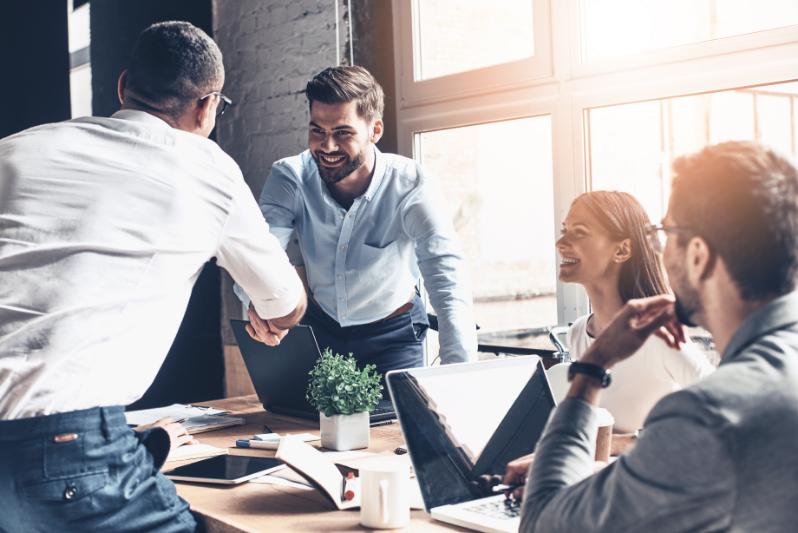 Figuring out your next career step after serving in the military can be exhausting. After getting an interview, the last thing you want to worry about is what to wear when you meet your potential employer. So sit back and relax – I've got you covered.
First impressions are everything, right? It is said that someone forms an opinion about you in less than ten seconds. That's barely enough time for a good OohRah! Nevertheless, this means that the way you present yourself comes into play much more than one might think.
Many of us are taught early on that the best way to make a great first impression is by looking polished head-to-toe… you know, the classic suit and tie or the dress and blazer combo. While that may have been the case ten years ago, many company employees have traded in blazers for rolled-up sleeves since COVID-19 sparked over one-third of the U.S. population to WFH for months. Now I'm not saying that you should show up to your interview in a T-Shirt and joggers, but I would encourage you to consider the work environment you are going into. Study the company culture and align your appearance with it. In other words, your brand needs to match their brand.
Let's say you scored an interview with Amazon as a data technician. When researching the company culture, you start to sense that it is less about what you wear and more about the ideas you bring to the table. They aim for you to be comfortable so you can do your best work. After a little more digging, it appears that employees wear anything from denim to suits depending on their role and comfortability. But that leaves the question - what in the world are you supposed to wear to your interview? I recommend a button-down shirt with classic khaki pant or sheath dress with a sweater or blazer layered over in this scenario. If you start to feel overdressed, you can simply roll up your sleeves or take the blazer off and drape it over your arm. On the other hand, you may want to consider wearing a fashionable suit or dress if you find yourself interviewing for a position with a luxury brand like LVMH.
While the choice in outfits may vary depending on the company and role, there are a few "rules" I recommend no matter what:
Polished closed-toe shoes
Neatly trimmed facial hair / simple make-up
Freshly cut nails
Neutral color clothing
Simple accessories (i.e. watch, plain bracelet, etc.)
Leave the bag at home
Just remember, at the end of the day you want your brand to match their brand; your goal is to look and feel like you belong in the role you are interviewing for!
TL;DR: Always research the company culture to figure out what you should wear to make an amazing first impression. Your goal is to align your brand with their brand and look like you belong in the role!
About the Author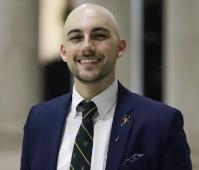 Micah Catlett has over ten years of experience in the fashion industry working for brands like Ralph Lauren, Rachel Roy, Kate Spade, and Mulberry. He recently joined as a Strategic Marketing Analyst with Marine Corps Community Services, Business and Support Division, Marine Corps Base Quantico, Virginia.