Marine Corps Recruit Depot San Diego Celebrates 100 Years of Recruit Training
This year marks a significant milestone for the Marine Corps Recruit Depot (MCRD) San Diego, as it commemorates 100 years of recruit training, also known as boot camp. On August 2, 1923, the Marine Recruit Depot for the west coast relocated from Mare Island Shipyards in Vallejo, California, to its new home: Marine Base San Diego. Commissioned on December 1, 1921, as Marine Corps Expeditionary Base, San Diego, it was re-designated from Marine Base San Diego to Marine Corps Recruit Depot, San Diego on January 1, 1948, and is the largest recruit training facility on the west coast. It is the oldest operational Marine Corps base on the west coast and transforms over 16,000 young American recruits into United States Marines annually.
MCRD San Diego has produced numerous Medal of Honor recipients, including John Basilone, who was awarded the Medal of Honor for his actions during the Battle of Guadalcanal in World War II. It has trained Marines for every major conflict, including World War I, World War II, the Korean War, the Vietnam War, the Gulf War, and the wars in Iraq and Afghanistan.
MCRD San Diego has played a historic role in diversifying the Corps. On May 7, 2021, the newly minted Marines of Lima Company, 3rd Recruit Training Battalion, became the first integrated composed of women, and men, company to graduate from MCRD San Diego. This was a historic moment in the United States Marine Corps' history with female recruits completing recruit training on the west coast. All female recruits were previously trained at Marine Corps Recruit Depot, Parris Island (MCRD Parris) located on the east coast.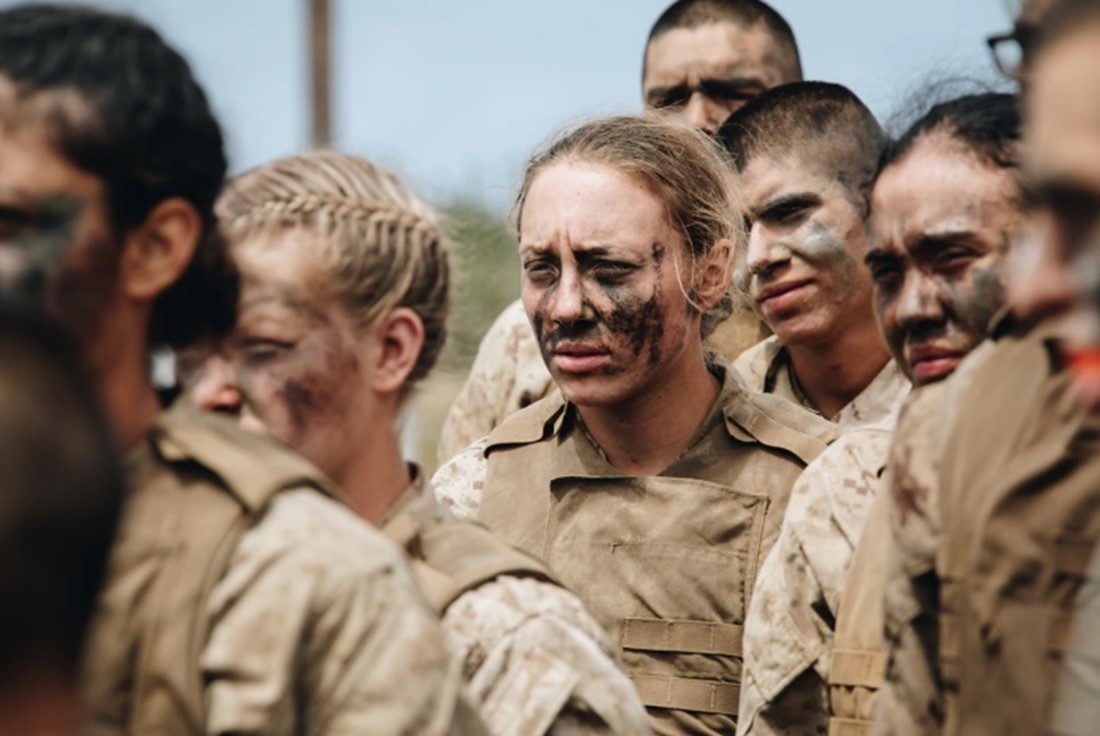 Embracing the saying "Semper Gumby," which means always flexible, MCRD San Diego has adapted to the changing times by incorporating new technologies and training methods into its programs. Examples include implementing virtual reality training to simulate combat scenarios and introducing new physical fitness tests to better prepare Marines for the demands of modern warfare.
MCRD San Diego has trained over 1.5 million recruits since its inception and is responsible for providing basic training to all enlisted Marines west of the Mississippi River. It plays a vital role in the history of the Marine Corps and has trained generations of Marines who have served their country with honor and distinction.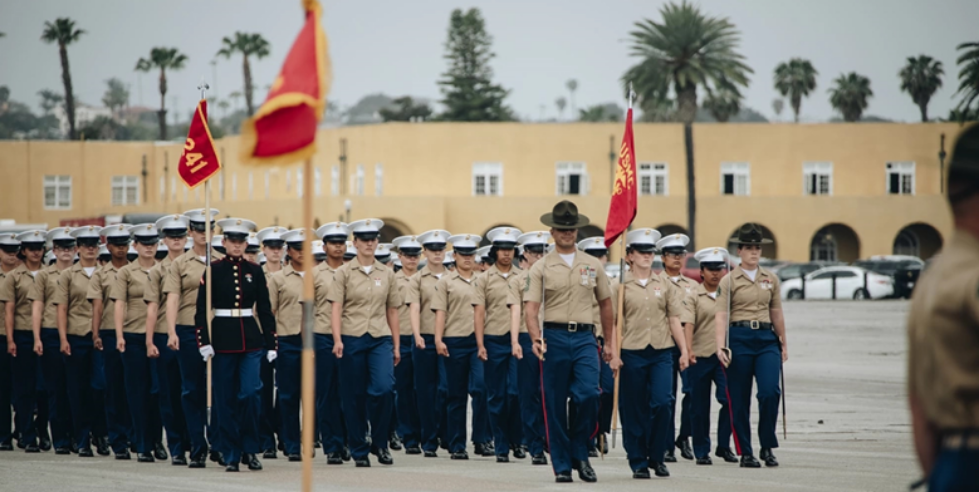 Want to learn more about the Marine Corps' boot camp training experience at MCRD? Check out Marine Corps Community Services MCRD San Diego's largest event, open to the public, The Bootcamp Challenge. It's a 3-mile obstacle race utilizing many of the same obstacles utilized by the recruits in their quest to become United States Marines and features over 60 Drill Instructors "motivating" participants along the way.
About the Author

Shani McPherson is currently the Marketing Manager for Marine Corps Community Services, Marine Corps Recruit Depot (MCRD) San Diego. She has more than 15 years of marketing experience in the private and public sector. Over the course of her career, Shani has provided project management, brand development, marketing communications, and social media management to various municipalities, academic centers, and healthcare related institutes.